TAUNTON CLUB RUN - EXMOOR - 10 AUGUST 2014
Despite the awful weather forecast our run went ahead as planned - and guess what - the weather was OK all day.  Yes we did have some rain but we also had plenty of sunshine and Hurricane Bertha clearly decided to give Exmoor a wide berth - it was slightly breezy but nothing like hurricane conditions.
Sylvia worked hard on Saturday to get us a weather protected starting venue and Sheppy's Cider welcomed us by clearing out a huge barn in case we needed it.  They provided us with tea, coffee and bacon butties so nobody would miss out even if the rains came.
As it turned out, only 20 of our 70 pre entered riders actually turned up and 7 additional people signed in on the day.  A very disappointing turn out but those who did come along enjoyed a great ride in reasonable weather conditions.
We - as always - had some beautiful machines to admire - we appreciate that folk were prepared to bring them out on to the early morning wet roads.  I expect there will be some frantic cleaning and polishing going on this week or even last night!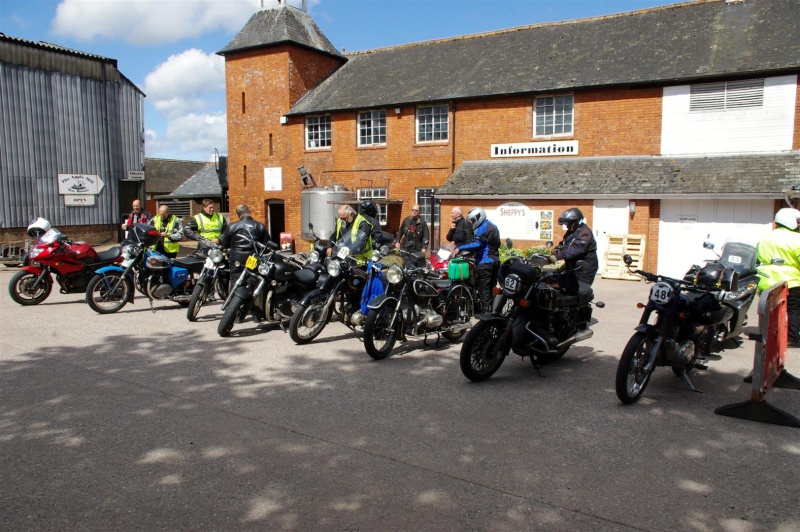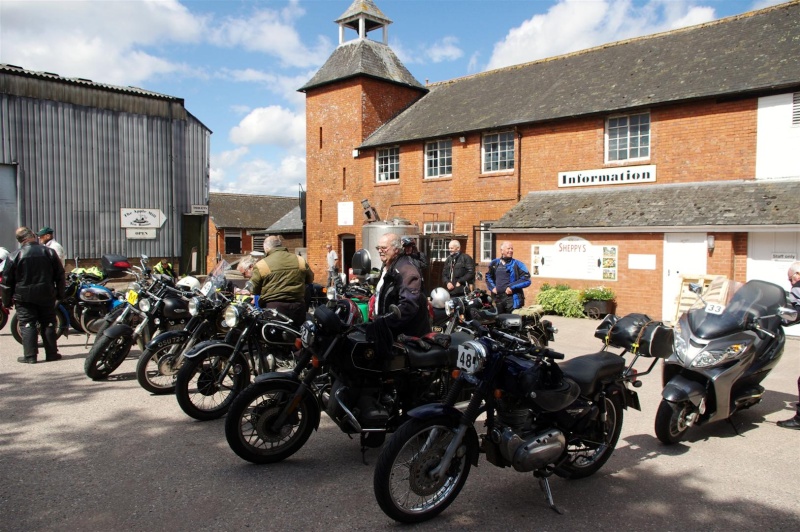 Trophies and or Rosettes
PETER LORD ON HIS 1957 VELOCETTE MAC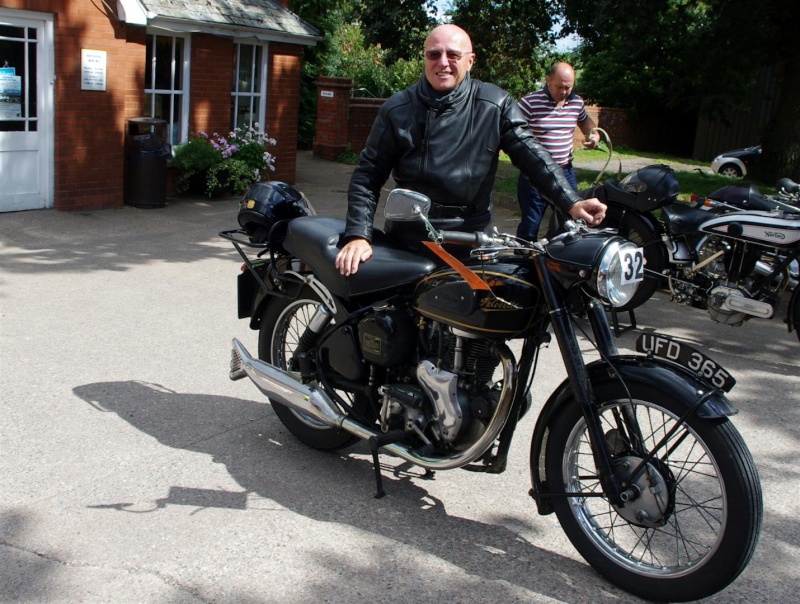 Two Highly Commended Motorcycles - 
CHARLES SILVERLIGHT ON HIS HONDA GB500 TT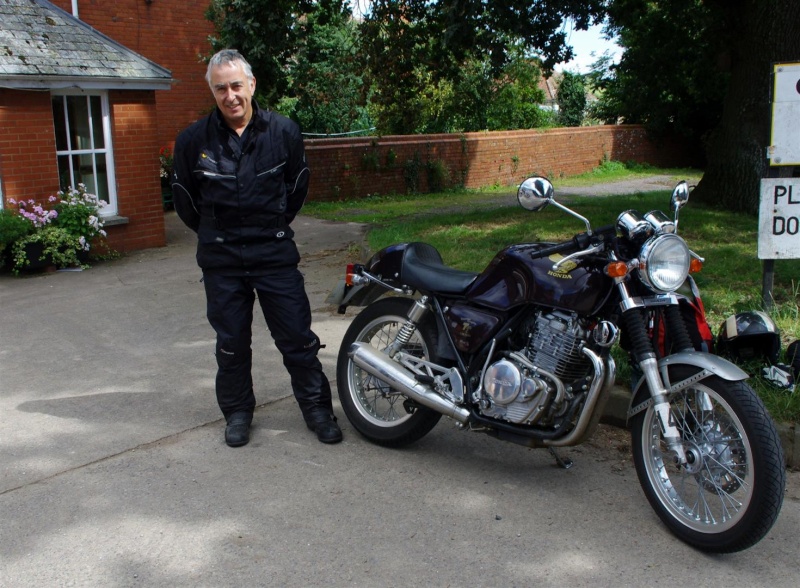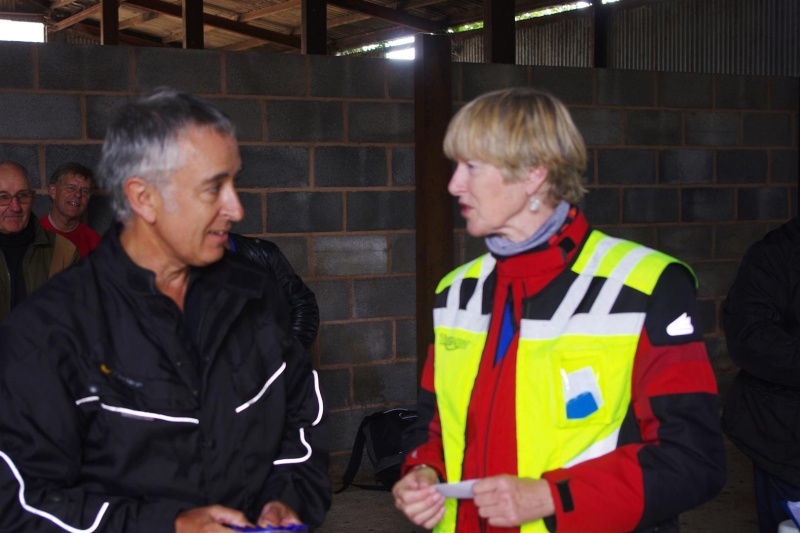 PAUL DYER ON HIS TRIUMPH SPEEDTWIN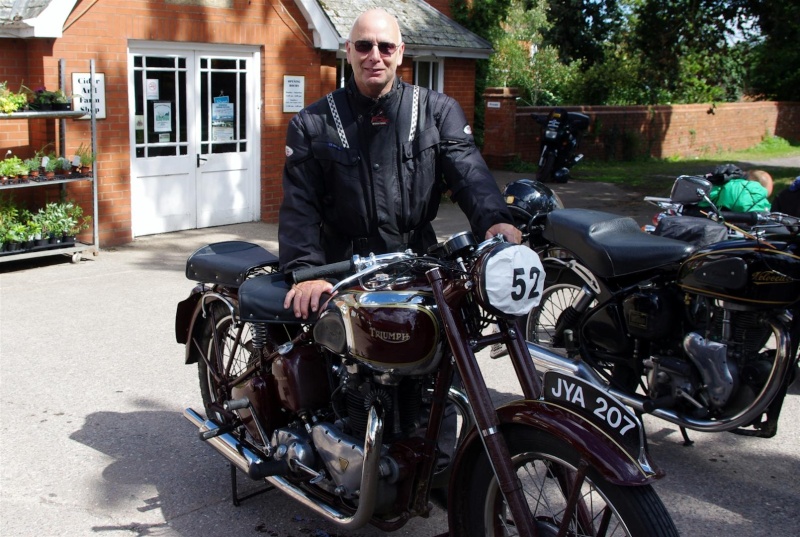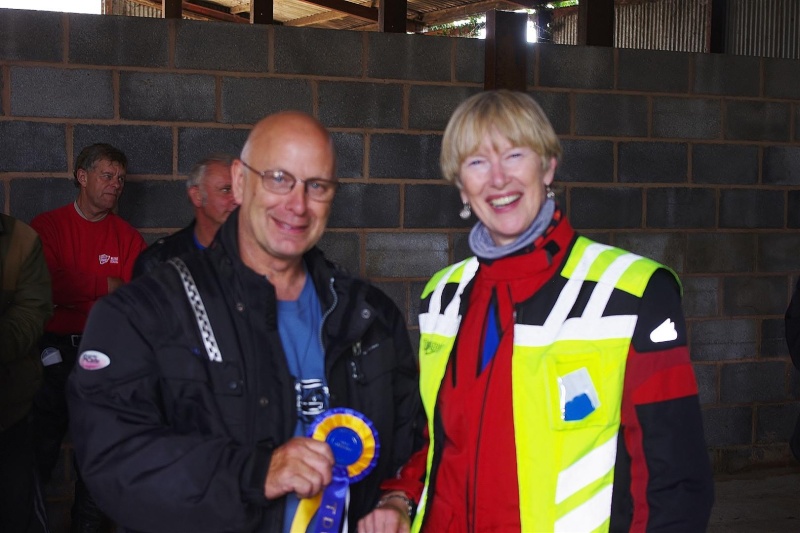 Best Norton – In Memory of Den Sutton
DAREN WOOLCOTT ON HIS NORTON 18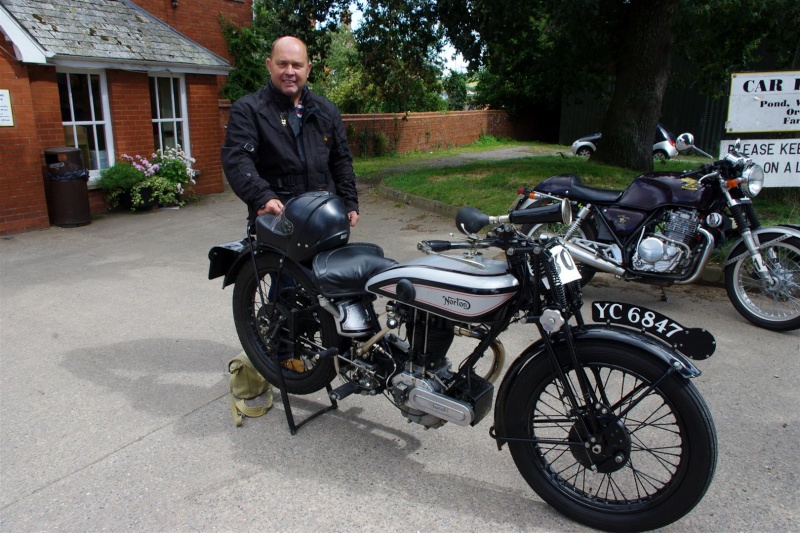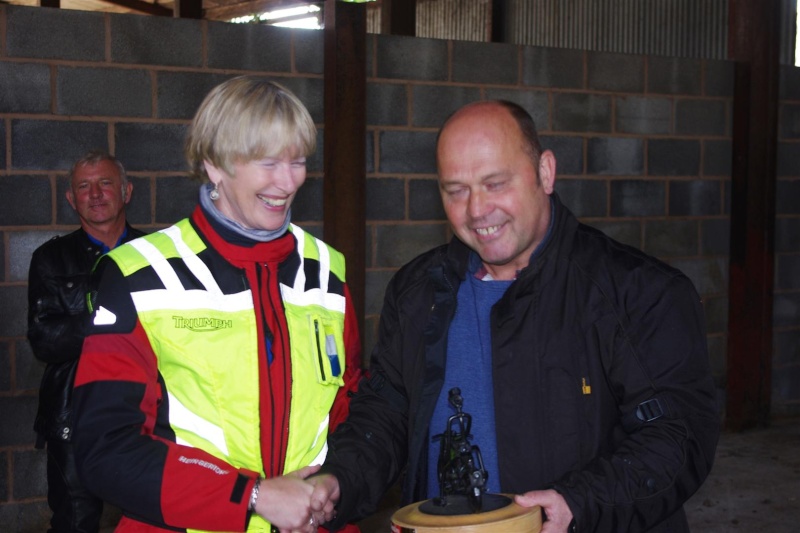 Oldest Motorcycle – The Jumbo Sausage Trophy
DAREN WOOLCOTT ON HIS 1929 NORTON 18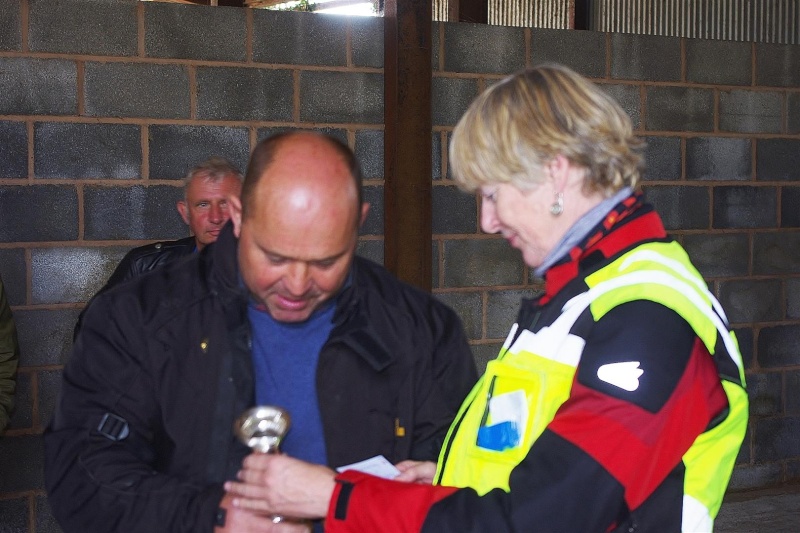 Pre–entered participant who has travelled furthest - In memory of John Crosthwaite Dixon
DONALD DOBB - who had travelled 144 miles from Birmingham to be with us.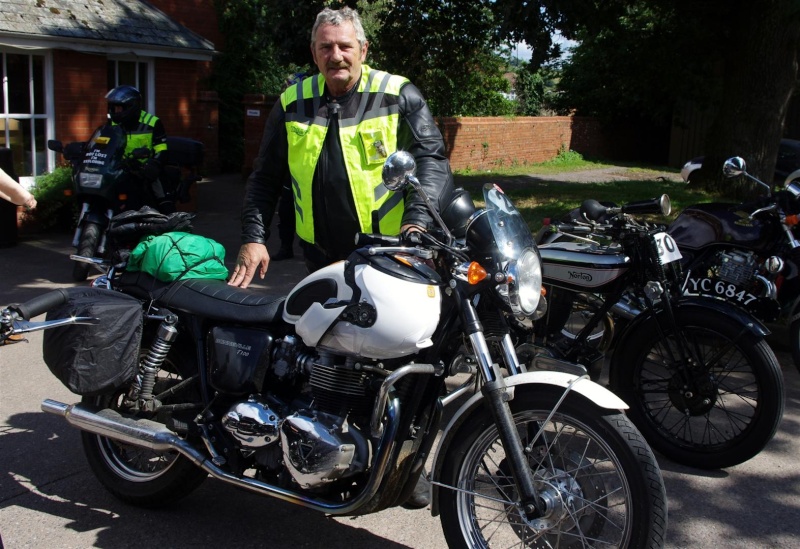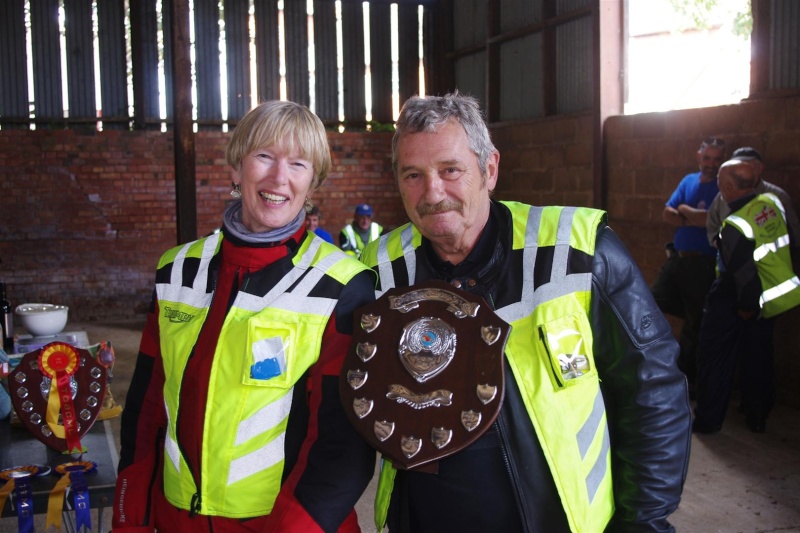 Best Supported Motorcycle Club
Chris Weeks accepts the Trophy on behalf of our friends in Wells Classic Motorcycle Club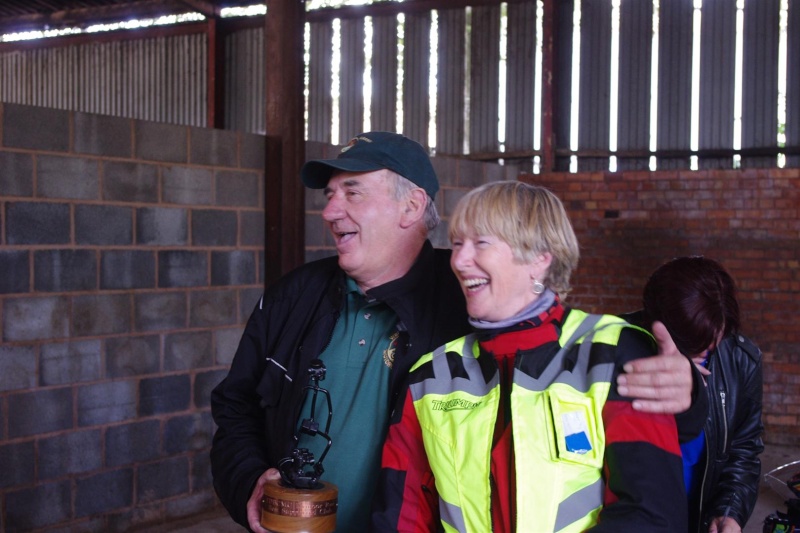 We were not riding and so did not get any shots out and about - I know others were able to get pictures and I am sure they will share them here.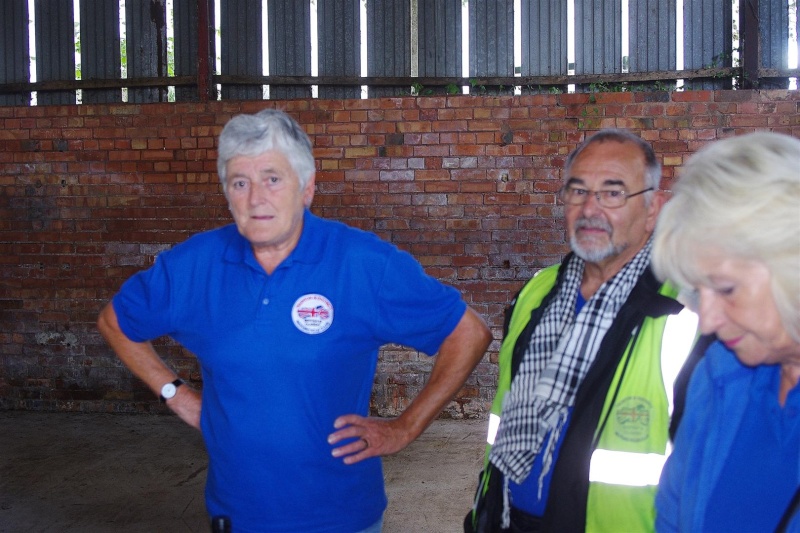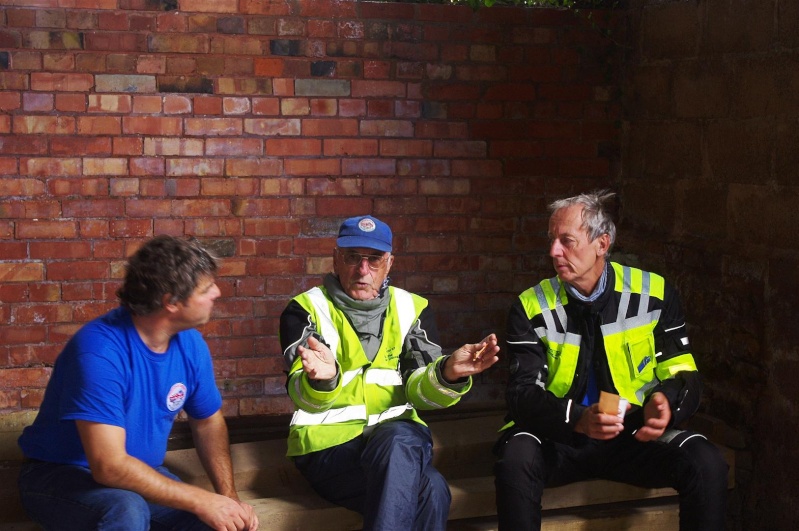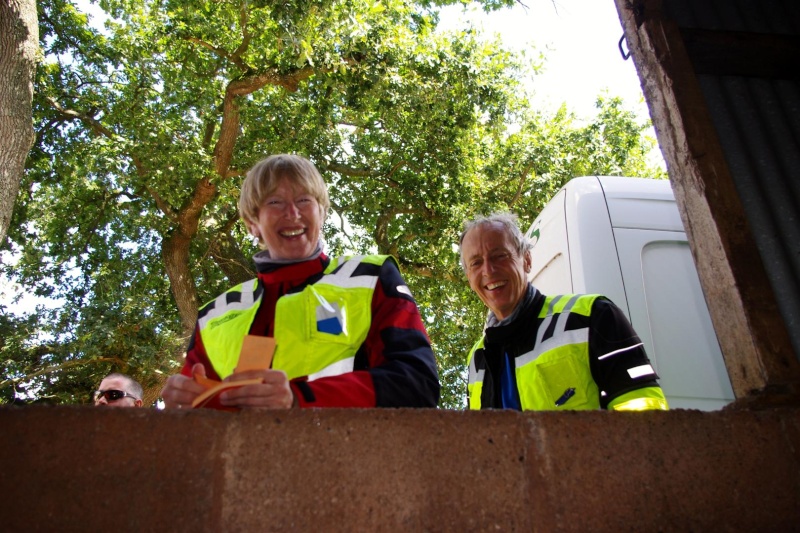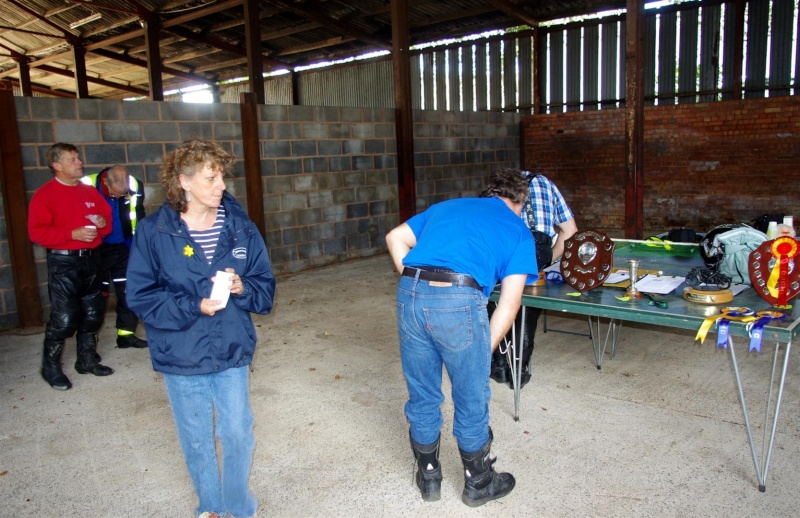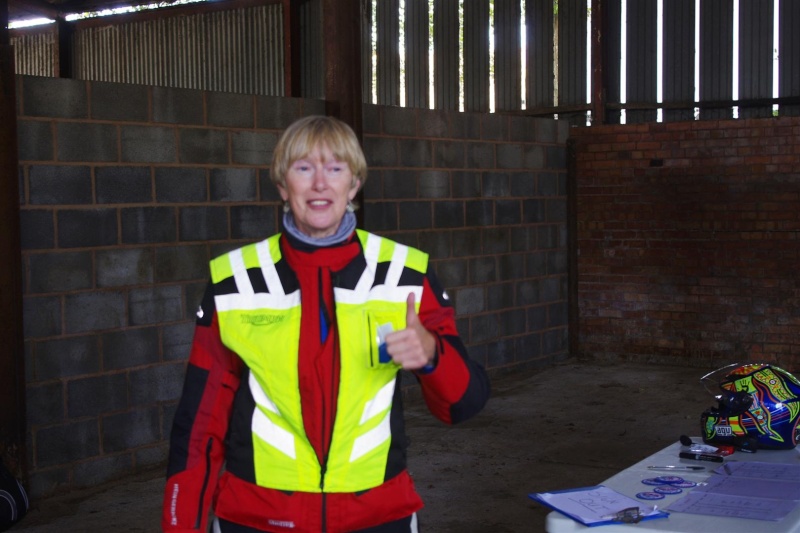 _________________
Paula